Winter 2024 Online Course
January 29 - March 8
Optional Q&A sessions each week
Spring 2024 In-Person Course
March 15 - April 5
Fridays at the Beechwood Community Center 
Registration coming soon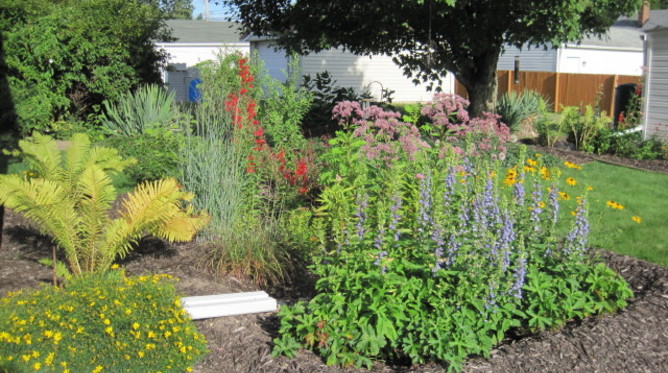 Self Paced Online Course
Register anytime and take the online course at a pace that works for you.
Hear from Past Participants
"The instructors were all so encouraging and seemed very approachable in addition to being very knowledgeable about the topics. They also injected such a sense of fun and enthusiasm into the sessions which made the experience even more enjoyable. Thanks so much for this opportunity!
I will definitely be recommending the program to friends and neighbors."
– Melanie M.
"Thank you for providing this course. I think that this is a great benefit to our region and I hope to see multiple rain gardens on every property!"
– Kevin H.
"Presenting a variety of garden designs as well as personal garden stories was a strength of this course.  It provided students with many examples of rain gardens and showcased the diversity among them."
– Heather D.
"I can't express how delighted I am with these classes. Thanks to everyone."
– Judy B.
"Thank you to all the instructors and support rain gardeners. Everyone made the course easy to go through. Also the welcoming of any question(s) and the follow up to each question was professional and friendly. No question was responded to as silly and unimportant. You made everyone feel what they are trying to do was very important."
– Vickie H.
"This is the best garden class I have ever taken. Instructors were so enthusiastic and knowledgeable. I liked that the instructors shared their own experiences building rain gardens. I loved that when the course was done I actually felt like I had the knowledge to build a rain garden.
In the past when I had read or gone to talks about rain gardens I felt overwhelmed by the idea, but now I understand the steps. Wonderful job!"
– Lisa G.